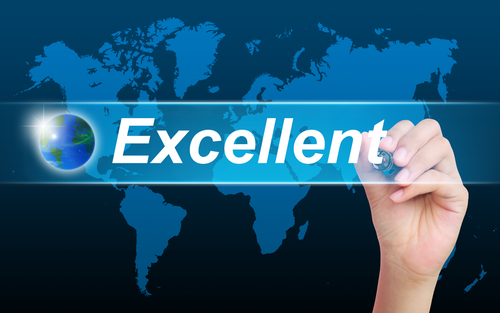 Testimonials

Barry Feldman,
former Vice President of Quality Assurance, MedManage Systems, Inc.

"At MedManage Systems, Ms. Baird-Joshi was a Business Analyst consultant in support of a major software system upgrade we were implementing. She had worked closely with me and my Quality Assurance team (which included technical writers and software validation testers) in her development of workflow diagrams from our Quality SOP's and validation protocols. Susan had an
outstanding work ethic, was a very good listener and partner
in helping to develop our system upgrade. It was my pleasure to work with such a
consummate professional
and I recommend her highly!"

Richard Locke,
CEO, DataWeb

"Caliber A developed the data model for the cloud-based VariPoint EHR Learning Portal and created user documentation, student guides and user tutorials for VariPoint and the Cloud Applications Lab portals. The content was well organized and complete. We appreciated the
vision, thoughtful consideration and professionalism
that went into the creation of the content."

Kay Williams,
Executive Director, Deploy Foundation

"As documentation lead, Ms. Baird-Joshi worked with us to create a wide range of product documentation including help, reference guides and user manuals. Her
professionalism, customer focus, and commitment to quality
were evident throughout."

Mark Hanna,
former Systems Architect, MedManage Systems, Inc.

"Susan and I worked together to provide requirements analysis and project plan development for a system replacement project. Her
experience, insight and ability to quickly assess issues and risks
was instrumental in bringing the project inception to a succesful conclusion. She is an
excellent communicator and a pleasure to work with.
"

Patricia Dombrowski,
Director, Life Science Informatics Center, Bellevue College

"
Outstanding contributor
to a national health IT education project. Created
mission-critical
student learning exercises and a teacher's answer key for nationally disseminated curricula. Exercises were open-ended research questions that were well thought out and challenged students to test their medical and electronic health record system knowledge. Faculty received concise explanations on how students could research the questions and had ample latitude for further classroom discourse. These lessons were a valuable part of an American Recovery and Reinvestment Act investment at Bellevue College."